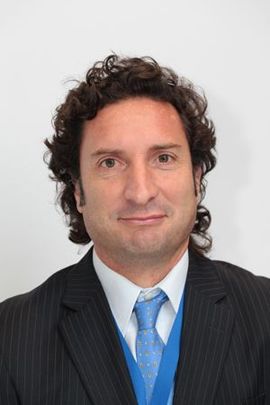 Ignacio Goicoechea joined the Permanent Bureau in 2005 as Liaison Legal Officer for Latin America and became Principal Legal Officer in June 2011. He specializes in International Protection of Children and International Legal Cooperation.His main task at the Permanent Bureau is to direct the Latin American Office of the Hague Conference, which is based in Buenos Aires, Argentina. The main objective of his work is to facilitate the proper implementation and operation of the Hague Conventions in the region, and to encourage governments and stakeholders within Latin America to be actively engaged in the work of the Hague Conference.
When Mr Goicoechea joined the Organisation, he was responsible for developing and implementing a Special Programme for Latin America, which was created to strengthen the operation of the 1980 Child Abduction Convention in the region through a series of training programmes for judges and Central Authorities.
Before starting his job with the Hague Conference, Mr Goicoechea worked for 11 years as a legal consultant to the Ministry of Foreign Affairs of the Argentine Republic, in the International Legal Co-operation Office, working mainly as a Central Authority Officer for different Conventions, including the Hague Child Abduction, Service and Evidence Conventions, as well as other instruments adopted under the aegis of the Organisation of American States (OAS) and the Mercado Común del Sur (MERCOSUR). He also worked as an attorney for 10 years in the private sector, mainly in the fields of Commercial Law, Private International Law and Intellectual Property.
Mr Goicoechea received his law degree in 1993 from Buenos Aires University. In 1995, he became a formally trained mediator (training received by the Asociación Iberoamericana para la Resolución Alternativa de Disputas -A.I.R.A.D.-). He has taught private international law as an assistant professor at both the John F. Kennedy and El Salvador Universities in Buenos Aires.
Mr Goicoechea is frequently invited to give presentations, seminars and other courses on private international law topics in the Americas and throughout the world, including the prestigious Seminar of International Law organised by OAS (2008). He has written several articles on various child protection issues which have appeared in a wide range of publications, including an article on the Hague 1980 International Child Abduction Convention in Family Litigation (Spanish) edited George L. Kielmanovich and Diego Benavides (2008); an article on the Hague 2007 International Child Support Convention in Latin American Family Law (Spanish) edited by Nora Lloveras and Marisa Herrera (2010); and another article on international child abduction, "Aspectos Prácticos de la Sustracción Internacional de Menores", Revista de Derecho de Familia Nº30, edited by Lexis Nexis (Spanish) (2005).