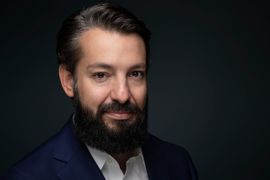 Dr João Ribeiro-Bidaoui
João Ribeiro-Bidaoui is First Secretary at the Permanent Bureau of the Hague Conference on Private International Law (HCCH). His portfolios span commercial and financial law, civil and procedural litigation, and international legal cooperation. He has primary responsibility over the 2005 Choice of Court and 2019 Judgments Conventions, the Jurisdiction Project, as well as the 1961 Apostille Convention. He had charge over the final phases of the Judgments Project, which resulted in the adoption at the 22nd HCCH Diplomatic Session of the Convention of 2 July 2019 on the Recognition and Enforcement of Foreign Judgments in Civil or Commercial Matters.
Previously, Dr. Ribeiro-Bidaoui was Head of the UNCITRAL Regional Centre for Asia and the Pacific (2013-2018) and served as Head of International Affairs of the Ministry of Justice of Portugal (2009-2011). On behalf of his country, he led bilateral and multilateral treaty negotiations and national delegations to GRECO, to several Committees on Justice and Home Affairs of the Council of the European Union, as well as to the OECD' s working group on Bribery in International Business Transactions (becoming a member of its Management Group in 2011).
He has also served as Deputy Secretary General of the Conferences of Ministers of Justice, both of the Iberian-American countries (COMJIB) and of the Portuguese Speaking countries (CMJPLOP), been a member of the Portuguese National Commission for Human Rights, and of the Portuguese Permanent Bilateral Cooperation Commissions with the United States and Macau. He was legal and policy adviser of the Deputy Prime Minister (2001-2002), and of the Minister of Justice (2009), of Portugal.
His first long-term work experience in Asia was as legal counsel of the Secretary for Social Affairs and Culture of the Government of Macau, China. While in Macau (2002-2008), he also lectured International Business Law and International Law at the University of Macau.
Dr. Ribeiro-Bidaoui holds a bachelor's degree and a masters in law from the University of Coimbra (Portugal), a masters in juridical sciences from the University of Macau (China), and a doctoral degree from the New University of Lisbon (Portugal) (summa cum laude). He is currently conducting research at the University of Cambridge (United Kingdom) on legitimacy issues related to treaty law-making.