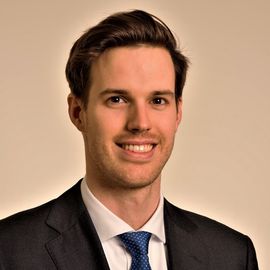 Mr Brody Warren
Mr Brody Warren is Attaché to the Secretary General and Senior Legal Officer at the Permanent Bureau of the Hague Conference on Private International Law (HCCH).
He joined the Permanent Bureau in 2014, working as part of the international legal cooperation and civil procedure team, within which his areas of work were the 1961 Apostille, 1965 Service, 1970 Evidence, 1980 Access to Justice, and the 1954 Civil Procedure Conventions. Following his appointment to the position of Attaché in 2020, Mr Warren has continued to work on the day-to-day operation of the 1961 Apostille Convention under the supervision of the Secretary General.
Prior to joining the Permanent Bureau, Mr Warren worked as a sub-editor for legal publisher LexisNexis in the Press Gallery of the Australian Federal Parliament between 2012 and 2014. During this time, he also completed a five-month placement with the Embassy of the Argentine Republic. In 2014, he was awarded the Peter Nygh Hague Conference Internship.
Mr Warren holds a Bachelor of Laws (Honours) and Bachelor of Arts (Political Science/Spanish) from the Australian National University (Canberra, Australia) and is admitted to practice in the Supreme Court of New South Wales (Australia). He speaks English and French, is proficient in Dutch and Spanish, and has recently commenced study of Arabic.