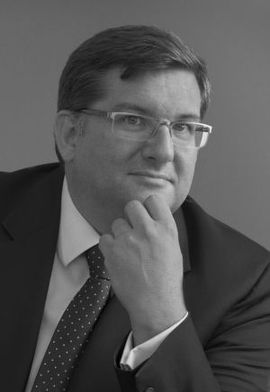 Thomas John (ACIArb) joined the Permanent Bureau in 2014 and works as a Principal Legal Officer. The primary focus of his work is international litigation and commercial work, including the Hague Convention of 30 June 2005 on Choice of Court Agreements, the draft Hague Principles on the Choice of Law in International Commercial Contracts and the Conference's Judgments Project.A dual Australian / German national, Thomas has over 10 years of professional experience in private practice, public service and academia. His interests include private international law, international procedural, commercial, arbitration, banking and financial law and advocacy. He also has a strong interest in constitutional law, with a particular focus on federal systems. With undergraduate and postgraduate qualifications in both common and civil law jurisdictions, Thomas has a strong comparative approach to his work.
Prior to joining the Permanent Bureau, Thomas headed the Private International Law Section of the Australian Attorney-General's Department, Australia's designated National Organ to the Hague Conference on Private International Law and its Central Authority for the Hague Service, Evidence and Apostille Conventions. In charge of this area, Thomas was Australia's expert for these three Conventions and several key Hague Conference projects, including the Judgments Project and the Choice of Law Principles. Drawing on his experiences with these Conventions and projects, Thomas initiated and oversaw several significant private international and commercial law reform projects.
In previous roles, Thomas acted as a lawyer to the Australian Government, the Australian Federal Parliament and the Queensland Government. He also worked as in house legal advisor for a German bank. Thomas has held several teaching positions, including at the University of Queensland and the University of New England.
Thomas is admitted as a Barrister of the Australian High Court and Federal Court as well as in the state of Queensland. He is a member of the Chartered Institute of Arbitrators. He has published widely, co-authoring "The Future of Australian Federalism" with Cambridge University Press and "Australian Constitutional Law: Commentary and Materials" with Oxford University Press. Other publications, also covering private international law, include book chapters, articles and research papers and commentaries on proposed legislation for the Australian Federal Parliament.