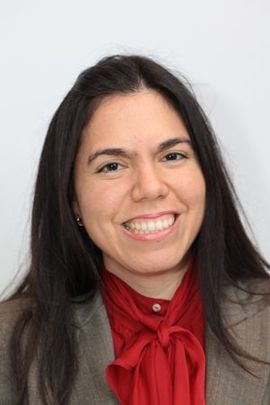 Mayela Celis joined the Permanent Bureau in 2005 as a Legal Officer, became a Senior Legal Officer in October 2011 and Principal Legal Officer in January 2015. Mayela is a Mexican national. Her full name is Maria Mayela Celis Aguilar.The primary focus of her work at the Permanent Bureau is the International Legal Co-operation and Litigation Conventions (Apostille, Service, Evidence and Access to Justice Conventions).
Prior to joining the Permanent Bureau, Mayela worked in private practice, mainly focusing on litigation and corporate law in Mexico. She also worked at the Mexican Public Defender's Office in family law matters. She holds a law degree (with honors) from the Universidad Panamericana (Guadalajara, Mexico) and an LL.M. from New York University (NYU), where she was a graduate editor of the Journal of International Law and Politics.
She is authorised to practice law in both Mexico and the state of New York, USA.
Mayela has authored a book on Letters of Request in Civil and Commercial Matters (published by the General Council of the Judicial Branch of Jalisco and the Universidad Panamericana in 2003) and has published a range of articles on Private International Law.
She is a member of the Mexican Academy of Private International and Comparative Law (AMEDIP) and the American Association of Private International Law (ASADIP).
Since 2013, Mayela has undertaken PhD studies at the National Distance Education University (UNED - Spain). The focus of her research is on the evolutive interpretation of the Child Abduction Convention.

Mayela speaks English, French, Spanish and Dutch.